OUR TEAM
CREATED BY HAND,
SIMPLICITY AT ITS BEST;
BOUTIQUE JEWELRY BORN IN SOUTHERN CALIFORNIA
THATCH jewelry is made by hand in Southern California, in a sunny design studio located in Liberty Station, a thriving art, food & shopping destination in San Diego. The all female metalsmith team uses repurposed, locally sourced 14k gold and sterling silver to create a lineup of forward yet simplistic 14k vermeil boutique jewelry. The philosophy of the collection is to make a quality, made by hand jewelry collection accessible to women; a fine jewelry sensibility with a softer price tag.
The brand launched with the signature constellation collection as well as custom engravable pieces to honor life's milestones, and has since grown to encompass a strong assortment of necklaces, cuffs, earrings and rings. The small team of five women handle all aspects of the business in-house, from design, production, sales and marketing. In 2017, they opened a little showroom right across the hall from their jewelry studio in San Diego, CA to showcase their collections, meet with stylists, brides, and anyone else who wants to come in and be adorned.
The THATCH collection is inspired by modern lines, art & the stars in the night sky. Every piece is made with love, to be loved.
---
---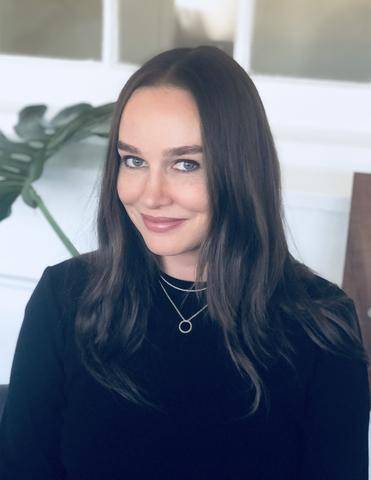 LISA GARRISON : Owner and Designer
Lisa began her career in fashion in 2005 with the opening of her hometown Arkansas based boutique, Lola. After more than 10 years of retail she co-founded THATCH, a jewelry collection that was to be beautiful and wearable from day to night, by women of all ages. It has always been important that the collection be made in California by a team of women who could empower one another, be hands on and express their creativity. Lisa is a passionate animal lover and co-founder of Big Dog Rescue Project, a dog rescue shelter based in Dallas, Seattle and NJ, focused on saving large breeds from high kill shelters throughout Texas. She is the mother to several rescue dogs and horses of her own: Orson, Wilson, Sophie, Milly, Rane, Ellie, Emma and Big Ben. [@lisaraegarrison]
---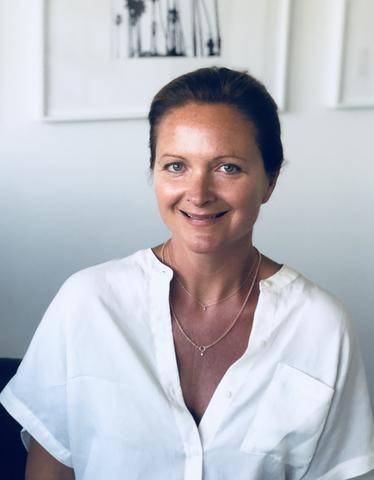 AMY OLSON GOIN : Sales Director
After a decade of hustling the showroom scene in NYC, Amy and her husband moved to California to enjoy a more balanced, sunny life. The only missing element was her career, which she had left behind in the city. Amy discovered THATCH and learned we were a local company, having just launched our first collection. Enthusiastic about the brand, she was hired as a sales consultant in 2015 and is now the Director of Sales. When she's not chasing after buyers to finalize their orders, she is chasing after her young boys, Hudson and Sebastian. She spends her free time devouring fish tacos, hiking the coastal trails of San Diego and soaking up the sunshine on the beach. [@amyolsongoin]
---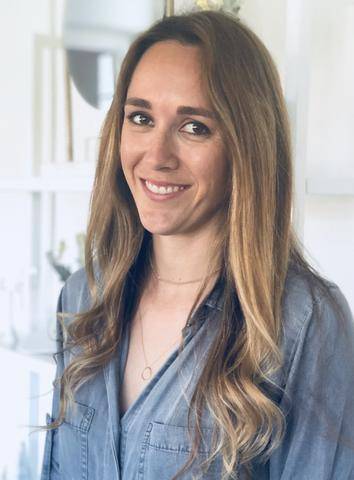 LAURA ROBERTS : Production Director / Designer
Laura's love for art, design and craftsmanship stems from her artistic father who nourished her creativity and trained her perfectionist eye. She grew up studying his methods and absorbed his passion to create. Through a degree in Applied Design from San Diego State University, Laura refined her craft by specializing in Metalsmithing and Jewelry Design. She worked her way from apprentice to designer, and now leads our production team. When not at the jewelry bench, Laura can be found running the beach with her two rescue dogs, Cassie and Luke, like a true Southern California native. [@thatch_metalsmith]
---
LAUREN BOTTICELLI : Production Assistant / Creative
Lauren graduated from the Fashion Institute of Design + Merchandising with a degree in Visual Communications, but her passions far exceed her on-paper persona. Lauren's deep love for animals led her to volunteering her time at a local dog rescue, as well as mothering her own 2 rescued terrier mutts, Stevie and Gus. Her infectious personality keeps us all entertained and laughing in studio, and her passion for all things tasty always keeps us all well informed of the foodie scene in San Diego. Lauren's keen eye for merchandising, design and all things plants, wicker and vintage both inspire + delight us all on the daily.
---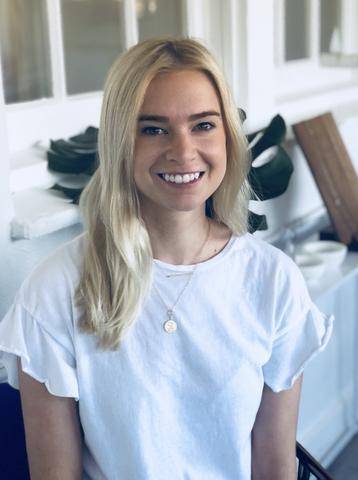 CAROLINE MOSSY : Production Assistant
Caroline was born and raised in Texas, but embodies the California spirit with her golden locks and her passion for living by the beach. Having majored in Art History at Sewanee College, Caroline kept returning to her love of creating jewelry and ended up attending the Gemilogical Institute of America where she completed the jeweler program. Caroline's love of jewelry and art landed her on the bench at THATCH, where she has become our beloved production assistant. She is passionate about cheeseburgers, queso, True Crime, and enjoys traveling with her husband to beaches both close and far.
---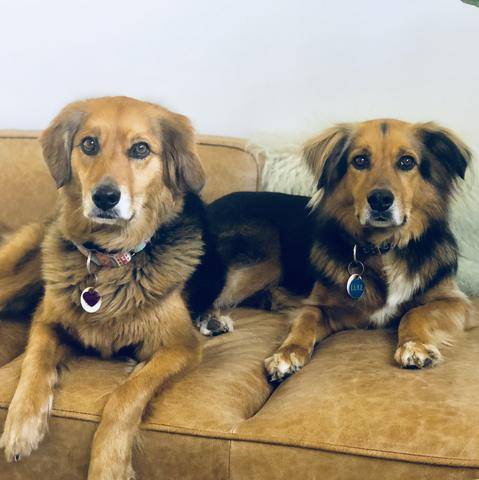 Cassie is outgoing, enjoys lounging and snacks. Luke is a shy guy, but comes alive at the beach. They come to work everyday and love hanging in the studio with their mom. Both were rescued by Laura through Big Dog Rescue Project.
---